Vinyl Sticker Packs (Pick / Mystery)
Regular price
$7.50
$0.00
Unit price
per
Craft your own pack of vinyl stickers from our complete collection - you'll get a little something that's cute, silly and probably kinda weird.
✿ COMBO MENU ✿
Pick your own or get a surprise with mystery random stickers! Choose from:
Pick 3 stickers of your choice (3 total)
Pick 2 stickers of your choice and we include 2 random stickers (4 total)
Pick 3 stickers of your choice and we include 3 random stickers (6 total)
Pick 4 stickers of your choice and we include 4 random stickers (8 total)
Pick 5 stickers of your choice and we include 5 random stickers (10 total)
Each sticker is numbered in the images, please let me know which stickers you picked by listing the sticker numbers in the "Note to seller" box during check-out!
Guaranteed no duplicates (unless specifically requested) - better odds than a booster pack!!
✿ SIZE REFERENCES OF STICKERS ✿
The stickers generally range from 2.5 - 4 inches in height/width at their longest side, and suitable for indoor and outdoor use!
Customer Reviews
Super cute!
Stickers were wonderful and shipped within a timely manner!
08/11/2022
Evelyn Y.

United States
OMG so cute!!
I enjoyed my stickers!! They're so adorable!! Worth the wait, also didn't take long to receive them either :)
08/11/2022
Anonymous

Canada
Stickers + Pin
Excellent! Super great quality and very cute!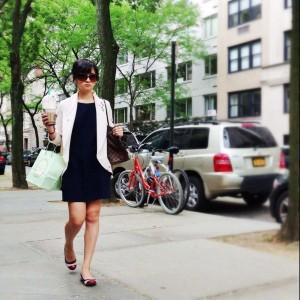 CC
07/01/2022
Carmen C.

Canada
It
My dad spent a good 15 minutes freaking out about the envelope address which apparently was exactly his handwriting so he was convinced that I had mailed them an envelope he wrote so they could mail me a bunch of super cute stickers. Aside from that, I absolutely love the stickers (which came with a cute personal note from Iris) which I've used to decorate my luggage!
02/06/2022
JoJo X.

United States
Funny stickers
Love these stickers! They are well done and super enjoyable.
---